Committed to make people's life
AUTO FIRE PROOF
Brandsdaddy is dedicated and Committed in offering people with its First in World Technology, Innovative Products at affordable price.
At Brandsdaddy Customer Services Pvt Ltd, we believe that people are our strength and pride
In 2012, Roshan established a platform where brands & consumer stay together & connected 24x7x365 days
Annkita have an eye for detail and she is gifted with excellent analytical, Interpersonal, communication
The wait will be cherished
The spirit of Brandsdaddy comprises the core values that will be contributing to its exceptional success and brand equity. Effort to engrain the spirit has been refined from experiences of the promoters to overcome challenges during a company's development. Brandsdaddy Customer Services Pvt Ltd, from the very first day, will learn to respect individuality, innovation and teamwork. This is the source of invincible spiritual strength which has brought about success after success to so many reknowned brands across the world. This spirit is the soul of Brandsdaddy.
With its base in Mumbai, the promoter's vision spreads over a vast horizon of services that they believe can touch the life of a vast majority of the population of the country, changing their lives forever. The promoters envision creating scope of employment in the course of growth of the company reaching out to the very heart of India. Brandsdaddy Customer Services Pvt Ltd chooses Technology to persist in, trying its best to constantly improve productivity with new knowledge through new technology. Each of Brandsdaddy employee is encouraged to explore their most creative sides and be flexible to face new challenges, applying technology and innovation in all activities at all levels to realize its "One Brandsdaddy" goal – to be the most preferred Leading Client and Consumer Services company, for both client and consumers alike. 
We believe that people are our strength and pride. We endeavour to build a workplace where each individual is able to reach his or her full potential. To this end we create opportunities for intellectual engagement and professional development in an atmosphere where you are free to operate, express and learn. It is a place where one can contribute, innovate, work and grow with other intelligent and motivated team members.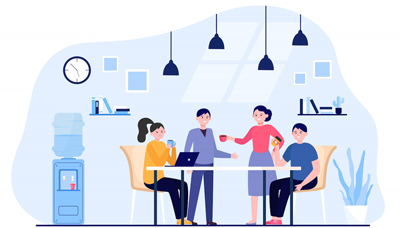 Brandsdaddy
Manufacturing
Unit